Latest Jobs
---
Director of Ministry Development
---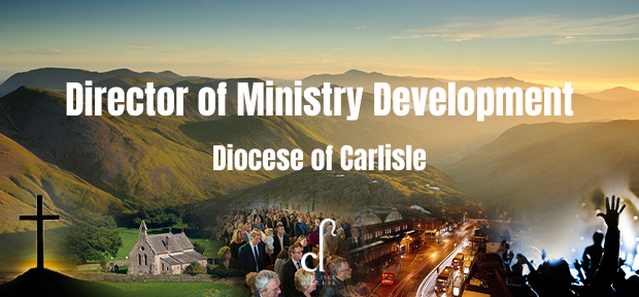 Follow Daily, Speak Boldly, Care Deeply, Tread Gently
This is an exciting opportunity to take the lead role in overseeing the development of ministry for the Diocese of Carlisle, and its partners in the ecumenical county of Cumbria. The role will form a key part of the resource to serve a refreshed vision and strategy "to release the whole people of God for the whole mission of God for the transformation of Cumbria in Jesus's name".
The Director of Ministry Development will oversee the development and management of various forms of ministry including IME2, lay ministry, vocations and our 'growing younger' work. S/he will need expertise in leadership of a diverse team, a deep understanding of ordained and lay ministries within the Church of England, an instinct for collaborative work and a desire to grow disciples for their life in Christ.
Background information and application papers from www.carlislediocese.org.uk/jobs
Applications should be sent to humanresources@carlislediocese.org.uk
For more background or an informal conversation contact Emma Ineson, Bishop of Penrith at bishop.penrith@carlislediocese.org.uk
This vacancy is open to lay or ordained people.
Closing date for applications: 12 noon on Thursday 28th January. Interviews on Friday 12th February.
Salary £44,510.00 and generous non-contributory pension.