Clergy and Parishes
---
All relevant Diocesan documents are available below and are categorised accordingly:
All the detailed information and resources that parishes need are available here.
Useful Websites
Life Events Diary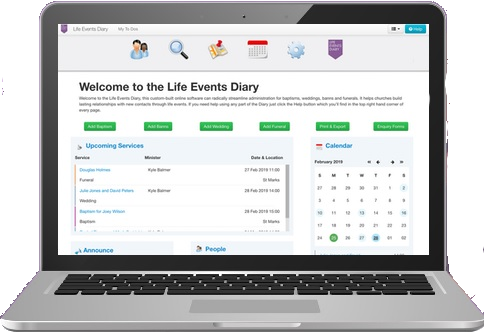 The Life Events Diary is available FREE to every church in the Church of England, paid for by the Church of England's Life Events Team.
It is designed to work with any parish structure, from a single church, a multi-parish benefice, even a whole deanery.
It is an online administration tool to help churches streamline the administration of Baptism, Weddings, Banns, and Funerals, so that they can focus on the ministry and mission of the life events services.