Latest News
---
4 December 2023

Churches in the South Lakes have helped come to the aid of hundreds of people ... read more

30 November 2023

Dozens of people attended a special service at Carlisle Cathedral to celebrate lay ministry and ... read more

17 October 2023

The following statement from the Diocese of Carlisle has been issued following accounts received from ... read more
The Way
---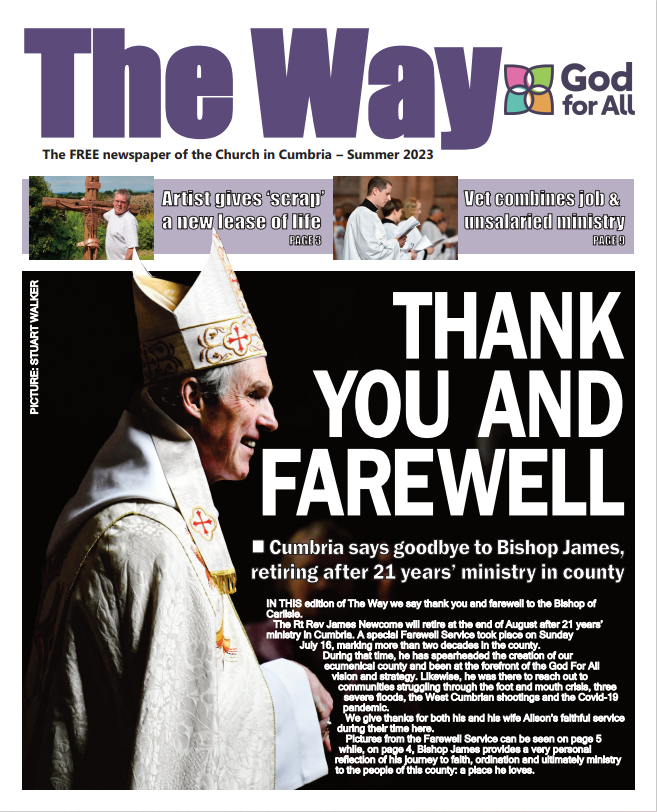 The Way is the free newspaper of the Church in Cumbria.
It is availble digitally three times a year - spring, summer and winter.
Content majors on how God is moving in people's lives throughout Cumbria.
The newspaper is inter-denominational with people actively encouraged to distribute it as widely as possible.