Latest News
---
18 July 2022

Click here to see a selection of photos from the consecration of the new Bishop ... read more

15 July 2022

The new Bishop of Penrith has been consecrated today in the first such service to ... read more

11 July 2022

Cumbria's heritage will be strongly reflected at the forthcoming consecration of the new Suffragan Bishop ... read more
The Way
---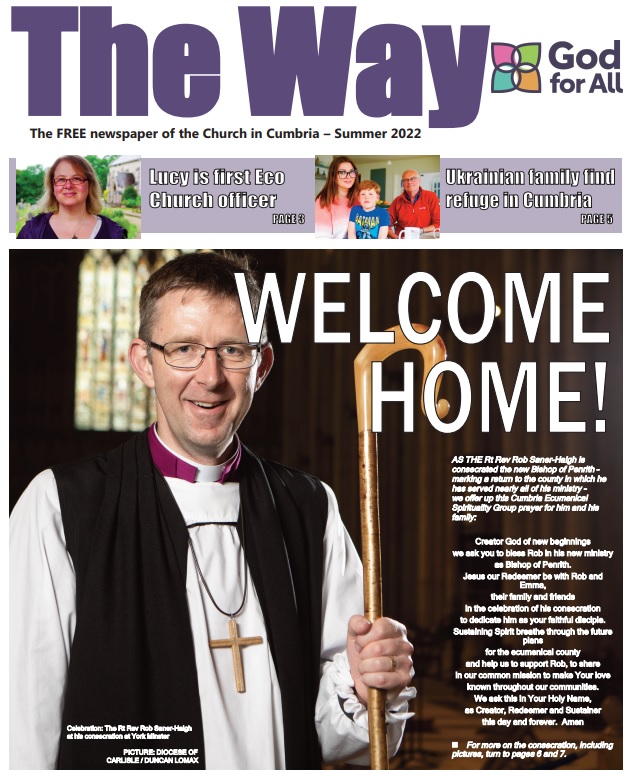 The Way is the free newspaper of the Church in Cumbria.
It is printed three times a year - spring, summer and winter - and 20,000 copies are distributed to churches across the county.
Content majors on how God is moving in people's lives throughout Cumbria.
The newspaper is inter-denominational with people actively encouraged to distribute it as widely as possible.