Bishop of Carlisle
---
Following the retirement of the Rt Rev James Newcome as Bishop of Carlisle on 31 August, 2023, there is currently a Vacancy in See.
Bishop of Penrith
---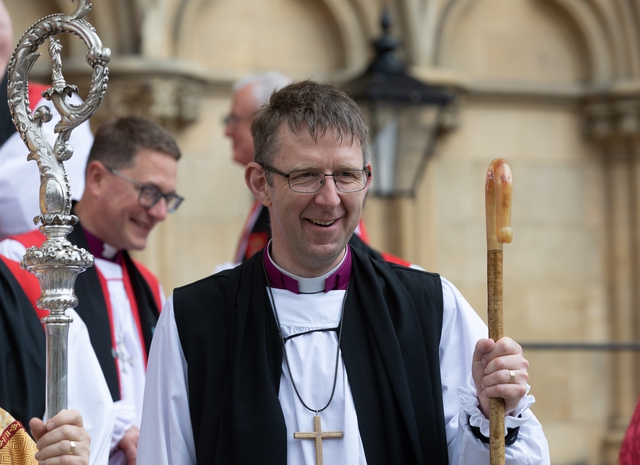 The Rt Rev Rob Saner-Haigh is the Suffragan Bishop of Penrith.
Until 2020 Rob served all his ministry in Cumbria following ordination. For two years he then served as Residentiary Canon Director of Mission and Ministry in the Diocese of Newcastle. He has returned to the county following his consecration and is based in Kendal, holding particular responsibility for the county's God for All strategy.