Bishop's Harvest Appeal 2023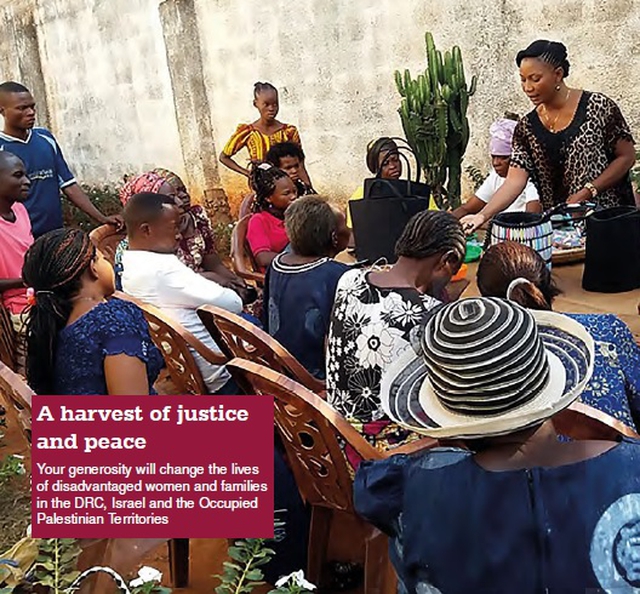 Dear Friends,
Once again, may I offer my warmest and most heartfelt thanks for your generous support of the Bishop's Harvest Appeal.
Deb Lee recently gave a marvellous presentation to the Carlisle Diocesan Synod, in which she spoke of the way in which money donated to the appeal has dramatically transformed the lives of so many people, both in the Democratic Republic of Congo and also in Israel and the occupied Palestinian territories.
It is so encouraging to know that all our gifts, however large or small, are being put to such good use and making such a big difference.
It is also a joy to see the way in which Mothers' Union and Christian Aid are working so closely together on these projects.
This is truly missional, and I hope and pray that this year all the excellent work that has already begun can be continued and developed.
We are all so grateful for your partnerships in it.
With every blessing and much gratitude.
The Rt Rev James Newcome, Bishop of Carlisle
Donate Here
Reports and Updates
Click on the links below to read updates from those projects currently supported by the Bishop's Harvest Appeal:
Links and Resources