Safeguarding Training
---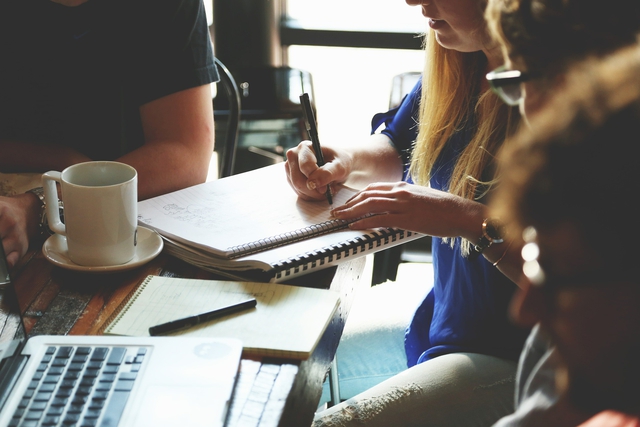 Introduction
As a Church we are required to best equip our leaders and people to recognise and respond to safeguarding issues. The House of Bishops has therefore agreed a detailed guidance document that addresses training in core aspects of safeguarding within the context of worshipping communities. At the present time these requirements apply to all leaders (ordained and lay leaders) and those working or volunteering on behalf of church communities with children, young people or vulnerable adults. They apply therefore to all members of the Church of England leading or working in new or emerging forms of Church, including mission communities.
Safeguarding Learning and Development Framework 2021
We have previously briefed all incumbents, PCC Secretaries and Parish Safeguarding Officers on the new arrangements relating to the Safeguarding Learning and Development Framework 2021. You can read the briefing here and also view the full document which highlights the appropriate mandatory training for all roles.
Basic Awareness and Foundation Training
The expectation is that the Basic and Foundation modules will be completed online via the Church of England Safeguarding Training Portal.
However, we understand that people may not always be able to access training online so we can provide materials to enable you to deliver face-to-face sessions within your own parish setting. Please let us know if you plan any such events and provide details of all those who attend and complete the training so that our records are kept up to date.
If you need further help or to submit details of training completed please email James Brunskill or the Diocesan Safeguarding Adviser.
Leadership Training
Please note this training consists of session 1 and session 2 which are each 90 minutes in duration, and are run a week apart. In order to complete this training successfully, it is imperative that you attend both sessions, complete the pre programme work and the post training reflective account. This information will all be sent to you in a separate email following booking.
The available dates are as follows:
Session 1: Thursday 13 January & Session 2: Thursday 20 January 2022 - both 7pm to 8:30pm
Session 1: Monday 7 February & Session 2: Monday 14 February 2022 - both 10:30am to 12noon
Session 1: Wednesday 9 February & Session 2: Wednesday 16 February 2022 - both 1:30pm to 3pm
Session 1: Wednesday 2 March & Session 2: Wednesday 16 March 2022 - both 7pm to 8:30pm (*please note there are two weeks between sessions on this course)
Session 1: Tuesday 22 March & Session 2: Tuesday 29 March 2022 - both 10am to11:30am
Session 1: Tuesday 22 March & Session 2: Tuesday 29 March 2022 - both 1:30pm to 3pm
Session 1: Thursday 24 March & Session 2 Thursday 31 March 2022 - both 10:30am to12noon
By booking onto the date for session 1, you will automatically be enrolled onto the corresponding date for session 2.
If you have any questions/concerns about the contents or method of delivery of this course, or if there are any ways that we can assist you with your learning, either prior to or during the session, please make contact with Jo on safeguarding.adviser@carlislediocese.org.uk. We will do our best to facilitate your requirements. Please do this as soon as you have booked onto the course.
Raising Awareness of Domestic Abuse 2021
The new online Raising Awareness of Domestic Abuse 2021 training course has been launched and is available to complete via a portal. The recommended time allowance is 1.5 - 2hrs.
The aim of this course is equip participants to engage thoughtfully and proactively with the issue of domestic abuse and those affected.
The outcomes of the course are to enable the learner to:
Identify the typologies of domestic abuse and survivor groups.
Explore myths, barriers, stereotypes and impacts of domestic abuse particularly in a faith context.
Reflect on how your own beliefs and values and the stories and narratives that they bring impact on your responses to survivors and perpetrators.
Evaluate the needs of domestic abuse survivors to support them effectively, including referral pathways and the roles of supporting agencies.
Identify safeguarding actions to protect victims or those at risk whilst also understanding the limitations and boundaries of your role.
The required attendees are:
Anyone holding the Bishop's licence, commission, authorisation, or permission (clergy, PtO, Readers, LLMs)
Bishops Visitors / Pastoral Visitors
Safeguarding Officers
Ordinands during IME 1.
PCC Members / Lay Chapter Members.
Staff at Theological Education Institutions with student facing roles.
Members of the Diocesan Safeguarding Advisory Panel.
It is also recommended that Persons holding any other pastoral role within the Church complete the course.