Churchyard Regulations
---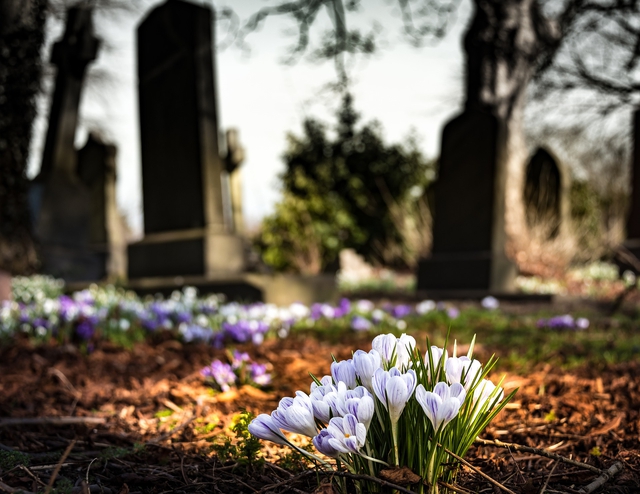 Churchyards are a valuable heritage and also a great responsibility. Because churchyards are consecrated they fall under the jurisdiction of the Bishop, exercised through the Chancellor of the Diocese who is the ecclesiastical Judge in the Diocese and ultimately responsible for decisions affecting churchyards.
The purpose of the Churchyard Regulations is to ensure that churchyards are kept in decent order so as to show respect for those who have died and so far as is possible to comfort those whose loved ones are buried there. Churchyards reflect the sure and certain hope that those buried therein await the return of Jesus Christ and the life that is to come.
The Chancellor of the Diocese issued new Churchyard Regulations in July 2010, which were further revised in November 2010, November 2012 and June 2013. This latest document can be downloaded below.
Applications for Memorials
Vicars have been given delegated powers to allow or refuse memorials which fall within certain parameters. The downloadable form below is to be used for such application to the Vicar. Where the proposed memorial falls outside the designated parameters, or the Vicar refuses and you wish to pursue the matter further, you will need to apply to the Chancellor for a Faculty.
Tree planting advice