Diocesan Synod
---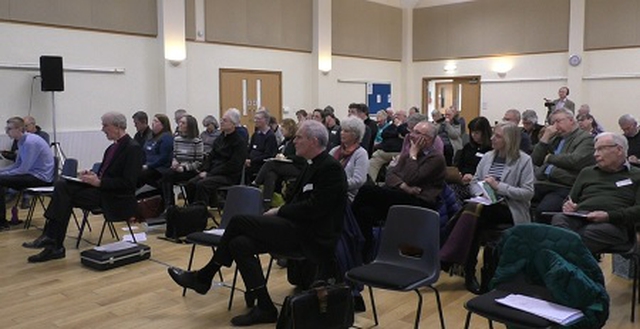 Each Diocese has a Diocesan Synod, which consists of Bishops, the Dean, Archdeacons, and also clergy and laity elected by Deanery Synods.
Diocesan Synod is chaired either by the Bishop or one of the Diocesan Lay or Clergy Chairs and selects Boards and Councils which take responsibility for specific areas of Church life.
Overall, Diocesan Synod is responsible, amongst other things, for deciding on issues concerning the Church of England, raising and spending money to pay for all clergy and staff in the Diocese (managed through the Board of Finance), the numbers and deployment of clergy, church schools (managed through the Board for Education) and Diocesan property including vicarages.
Diocesan Synod Members