Partnership in World Mission
---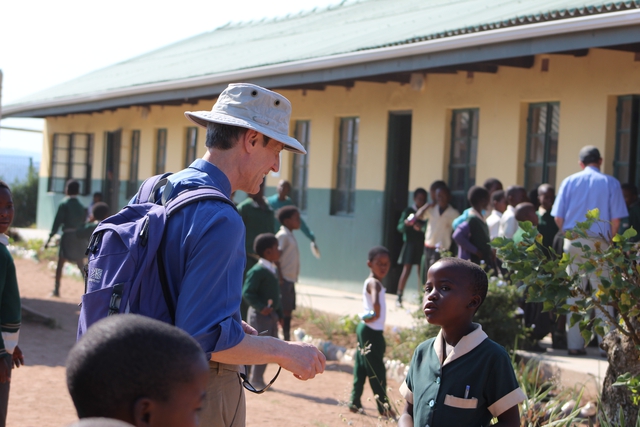 Being a member of the Church raises our sights. It raises our sights because the God of Mission has a Church in the world and we are part of her ongoing story. This means that we share the concerns for evangelism, peace, justice and integral human development expressed by Christian communities all around the world.
In the Diocese of Carlisle our sights are raised by the following:
Anglican Companion Links with the Diocese of Zululand and the Diocese of Northern Argentina
Ecumenical Link with the Lutheran Diocese of Stavanger
Mission Agencies - USPG, CMS (Church Mission Society) & the overseas work of the Mothers' Union
Christian Aid's aid and development campaigns
the annual Bishop's Harvest Appeal
A World Development Officer and a small team representing this work meet three times a year as the Partnership in World Mission (PWM) Committee.
Partnership in World Mission Committee
Chairman

The Rt Rev Peter Ramsden, Hon Assistant Bishop
Brampton Fell Cottage
Tarn Road
Brampton
CA8 1HN
T: 016977 41851
E: bishopramsden@gmail.com
World Development Officer

The Rev Philip Dorling
The Rectory
Wasdale Road
Gosforth
CA20 1BG
T: 07500 239684
E: philipdorling123@btinternet.com
USPG Representative

The Rev Andrew Norman
The Parsonage
Beetham
LA7 7AS
T: 015395 62355
E: revdabn@gmail.com
CMS Representative

The Rev Steve Carter
60 Eden Street
Stanwix
CA3 9LH
T: 01228 387192
E: stevecarter194@gmail.com
Christian Aid Representative
Tim Burdon
Christian Aid North East and Cumbria
Bold Street Methodist Church
Palmyra Square North
Warrington
WA1 1JQ 7JF
T: 01925 573769
E: TBurdon@christian-aid.org
Mothers' Union Representative

Deb Lee
20 Abbey Vale;
St Bees
CA27 0EF;
T: 01946 823470/07718 158936
E: lee535877@aol.com
Convener - Stavanger Companion Link

The Rev Canon Cameron Butland
Bishop's House
Ambleside Road
Keswick
CA12 4DD
T: 017687 73430
E: cameron.butland@carlislediocese.org.uk
Convener - Zululand Companion Link

The Rev Philip Dorling
The Rectory
Wasdale Road
Gosforth
CA20 1BG
T: 07500 239684
E: philipdorling123@btinternet.com
Convener - Northern Argentina Companion Link

David Holt
29 Dale View
Cockermouth
CA13 9EW
T: 01900 823765
E: holt9ew@btinternet.com
Links and Resources