Poverty
---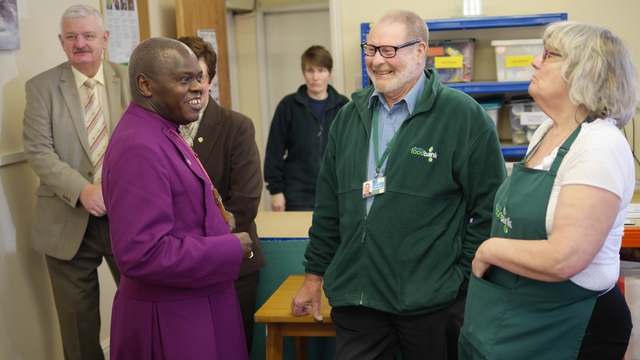 Church families across the county work closely with a number of agencies in a bid to cut down on debt, hunger, homelessness and disadvantage. Bishop James has also previously chaired the Cumbria Welfare Reform Commission - a countywide inquiry considering the impact of Welfare Reform.
Credit Unions
Foodbanks
For a list of all available Foodbanks in Cumbria please click here.
Links and Resources
Nationally, the Church of England has a number of suggestions as to how churches can get involved in the fight against poverty:
Join in the End Child Poverty and End Hunger UK campaigns
Contact A Church Near You to see how you can get involved in their community work. Volunteer at a local homeless shelter, debt advice centre, or one of the many church-led activities in your area
Find out what we are doing to create a fairer financial system through the work of the Archbishop of Canterbury's Just Finance Foundation
Read about the work of Bishops in the House of Lords in making the case for laws and policies that help reduce poverty
Learn more about poverty in England and in your area, and about the work of Church Urban Fund in tackling poverty through the Church of England's local parish network
Pray for an end to poverty and economic injustice in our country.