Coronavirus - Communications Resources
---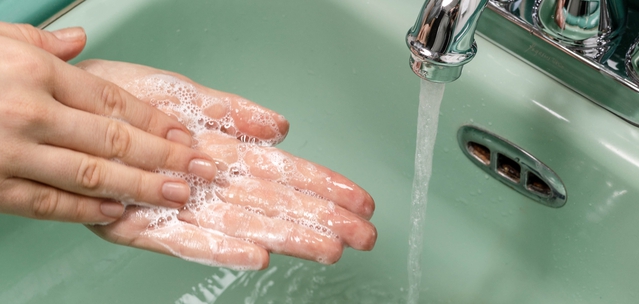 This page offers up a list of communications resources to help support churches, church groups, clergy and congregation members at this time of social isolation and lockdown.
Survey of Worship Patterns During COVID-19
An online survey was circulated to all clergy in the Diocese of Carlisle at the beginning of may, to explore what different forms of worship are being adopted during the coronavirus pandemic.
An analysis of the 79 responses received is available here:
Making our online worship more inclusive
The Diocesan Disability Adviser, the Rev Patricia Rogers, has offered up some helpful advice for churches on how they can make their online worship and other resources as inclusive as possible.
The document below provides helpful tips:
Future use of streaming services
Many churches have been blessed by numerous extra "visitors" to services that have been streamed via various online platforms. These are often new people unconnected to church or dipping their toe back in after some time away.
Once we are able to return to worship in church we hope that many of our online visitors would join the physical church but there will be many perhaps who wish to remain online.
With this in mind it would be good to plan for how we might, if we choose to, stream services from church buildings in the future so that once we return we can continue as seamlessly as possible and not lose the interest we currently have. Some churches may choose to use mobile devices to stream services, where the signal is good, but others may prefer to have something more permanent and use a router and fixed equipment.
The DAC and Archdeacons want to provide as much easily accessible help as possible in the process of any alterations to church buildings to support streaming.
We hope that most works would come under the List A and List B permissions.
So, if you are beginning to think about how to stream services from church buildings once we are back then do please contact your archdeacon as soon as possible for an initial discussion on the process. This is the important first stage.
Please also remember that live streaming and pre-recorded showing of services can only show people's images if they have given permission to do so. Contact in the first instance:
eNews Bulletin
The Diocese continues to regularly update more than 3,000 recipients of its eNews bulletin on the latest guidance, advice, support and resources. You can subscribe to the eNews by clicking here and all archived eNews bulletins can be viewed here.
Local and National Digital Resources
Local Resources
As we continue to adapt to the current situation many churches are looking to technology to continue to provide services and other gatherings online.
There are a number of places from where services are being live streamed or broadcast which you can promote for your worshipping and wider community. You can also watch live streams of people from your own parish (or perhaps the nearest parish to you). For all current live stream or recorded video activity, bookmark the 'A Church Near You' live stream webpage.
If you plan to live stream services, please consider asking your local 'A Church Near You' editor to add it this page.
Continue to follow the Diocese of Carlisle's Facebook page.
Continue to follow the Diocese of Carlisle's Twitter feed.
Digital resources from the national church
Everyone Welome Online - How to Grow the Online Church
A new resource has been offered up by the authors of the church training course 'Everybody Welcome' (Church House Publishing) which helps churches invite, welcome and integrate newcomers, and so to grow.
Everyone Welcome Online - How to Grow the Church Online considers issues such as:
How are local churches responding to lockdown?
Are online congregations really bigger?
Interpreting 'views' figures
Who are the people accessing online church?
Why are they accessing online church?
Doing online church well during lockdown
When the lockdown period is over
The training notes can be accessed here:
Social Media - Guidelines and Policies
Social media is immediate, interactive, conversational and open-ended. This sets it apart from other forms of communication and demands a new way of thinking. As well as the many opportunities, users should also be aware of (though not put off by) the associated risks.
The Diocese of Carlisle has a series of good practice guidelines that have been compiled to help clergy, office-holders and staff already active on social media (or thinking about it) fulfil, with confidence, their role as online ambassadors for their local parish, the wider Church and our Christian faith.
The guidelines consider the following advice:
Don't rush in
Transient yet permanent
You're an ambassador
Don't hide
Blurring of public/private life boundaries
Safeguarding
Stay within the legal framework
Confidentiality
Be mindful of your own security
Get in touch
The diocese's full social media guidelines and associated policies can be viewed here.
Live Streaming and Copyright
A number of churches have been in touch to query what licences are needed in order to live stream. Christian Copyright Licensing International (CCLI) confirms the following.
To live stream using Facebook, YouTube or Zoom, churches need their standard CCL licence plus a church streaming licence which is available from CCLI. The cost of the licences are calculated by the numbers in congregations.
Over 3,000 publishers and nearly 500,000 songs are covered with the CCLI licenses as above, representing the vast majority of Christian songs sung in worship services.
So if using platforms such as Facebook or YouTube, the existing licence agreements for those platforms allow for music to be performed live by a church member or for a recording of a church member's performance (subject to prior individual agreement with the performer).
It does not allow for the use of copyrighted music to be played from CDs, videos or cassettes. If such music were to be used it would be necessary to contact the individual copyright holder direct.
To live stream directly through your church's website, you would need both licences as above (CCL + Church Live streaming Licence) and you may also require a Limited Online Music Licence (LOML) from PRS for Music.
For further advice on how to livestream (including copyright implications) click on the links below:
Live Streaming - Local and National Tips
Thanks to the Rev Stewart Fyfe and the Rev Simon Bickersteth for these video pointers on ways that they have used digital and social media to engage with congregations and reach new people.
The Church of England also provides a guide to the basics of live streaming.
Digital Training
The national church digital communications team has introduced a series of webinars to help churches stream sermons, events and make the most of digital platforms. These cover subjects like:
Keeping a church connected during a time of social distancing
Five ways to keep your church connected
Live stream question and answer session
Make the most of your A Church Near You page
Youth and young people: Keeping connected
Introduction to Instagram for churches
Facebook for churches
You can sign up to any or all of these webinars via the Church of England national website. Sign up for free.
Filming Advice
Norman Ivison is a former BBC Producer based in Lancashire and has produced an excellent resource which is filled with tips and ideas around film recording and live streaming.
Topics covered include:
'Framing' and 'sizing' your shot
Lighting
Talking on camera
Editing tips
Copyright
The full document containing Norman's advice can be downloaded from here.