Appleby Deanery
---
Find a Church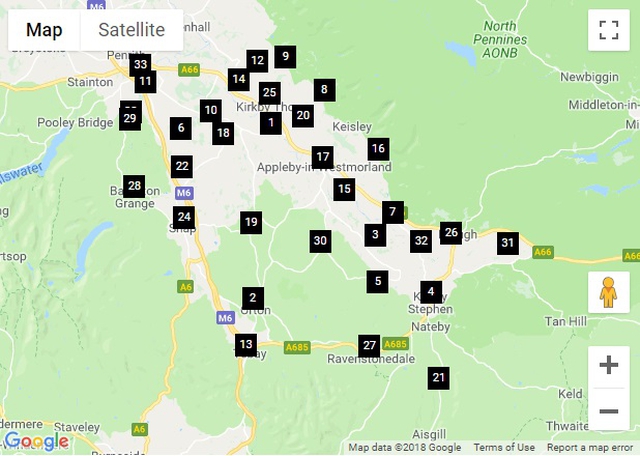 Mission Communities
Profile
The Deanery is bounded by three main roads running close to the Pennines, Shap Fells and Howgills. Between these nestle some 100 small towns, villages and hamlets. Unsurprisingly, agriculture is one of the economic mainstays of the deanery, it having recovered well from the devastating foot and mouth outbreak.
Tourism brings in many people with its opportunities to raise our Christian heritage. There is little heavy industry above ground but British Gypsum is busy underneath. The Army at Warcop has one of its principal training areas.
Against this background the Deanery is large in area, small in population (with some 13000 people), many Churches to maintain and services to conduct. The Deanery is exercised on planning for the future and there is much work to do. We pray that we are all up to the tasks ahead and can keep a smile for our visitors and ourselves.
Contacts
Lay Chair
Susan Wigley
The Old Rectory
Ormside
Appleby in Westmorland
CA16 6EJ
T: 017683 51575
E: wigleysue@btinternet.com