Brampton Deanery
---
Find a Church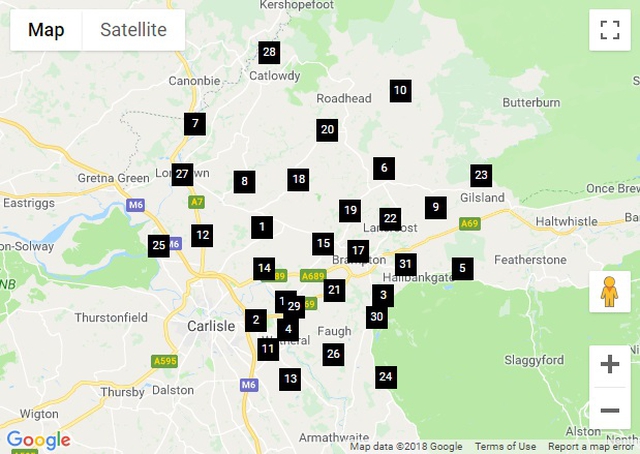 Mission Communities
Profile
Brampton Deanery is situated to the north east of the Diocese of Carlisle and covers a large area from the Eden Valley in the middle of the county to the far north of the county bordering on Scotland to the north and Northumberland to the east.
This is Hadrian's Wall Country. The parishes are generally small and fairly widespread, this makes the sharing of parishes for incumbents fairly difficult, as distances to be covered are obviously greater than in an urban setting. Nevertheless, the deanery is committed to evaluating its resources in its desire to see the growth of God's kingdom, despite the geographical challenges we face.
The deanery contains 29 churches divided up into benefices of two, three or four churches plus one large team ministry in the Brampton area. It is hoped that the newly developed ecumenical youth congregation which meets at Brampton Methodist Church will grow and enable young people in the area to deepen their knowledge of Jesus Christ and His love for them. As a predominantly rural deanery we will be exploring how we can encourage one another to be positive about who we are as God's people, despite often being small in number. Also, during the coming year we will focus on vocation, ministry and training, not least in determining how clergy and laity can be enabled to develop confidence in mission and outreach.
Deanery Prayer
Where ancient Rome came to mark the limit of civilization, where families fought in feudal fury, where faith was nurtured beside river and on fell, where visitors now tread across our springy turf.
Lord lead your church today that the barriers of the past may no longer divide us but bring us together in the faith of Jesus Christ, your Son. Amen
Contacts