Barrow Deanery
---
Find a Church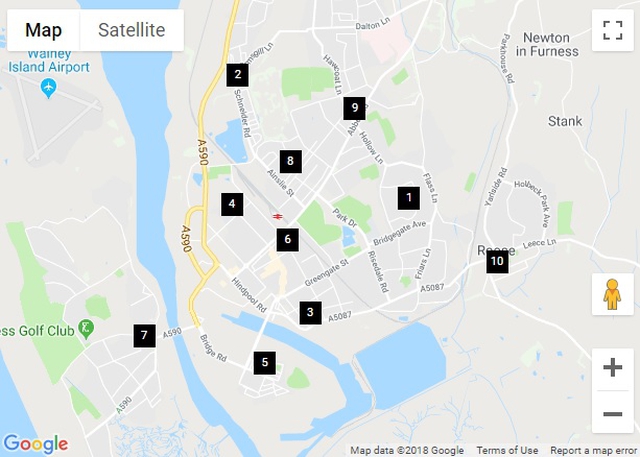 Mission Communities
Profile
Barrow Deanery is located at the most south-westerly point of the Furness Peninsula and serves the town of Barrow-in-Furness and Walney Island. Within the Carlisle Diocese the Barrow is the smallest deanery geographically and the second largest numerically with a population of 70,000 people.
Barrow Deanery is a wonderful place to live and work, with a busy town centre, awesome beaches and easy access to the Lake District. Like every place, it is the people who make this area come alive: a mixture of locals who value their deep roots and newcomers who have arrived for work or found a true home here.
Barrow-in-Furness falls within the shadow of Furness Abbey - the history of Christian life and witness is long and fascinating. Our present churches and congregations now carry the gospel forward in our own generation in a variety of traditional and pioneering ways. The Pulse, Barrow Deanery's Network Youth Church, is reaching young people across the town with the good news of Jesus Christ.
The Barrow Foodbank is proving a vital means of help and hope for individuals and families in crisis - a practical and pastoral demonstration of God's infinite care for His children. There is a growing partnership across the churches in Barrow Deanery as together we seek to know Christ better and make Him better known.
Deanery Prayer
Sovereign Lord, we thank you for the vision and courage of those Christians who have gone before us. Help us, in our day, to minister to all your people. In times of uncertainty help us to rest on you. In times of despair, give us your hope. In times of success give us humility. In times of change give us faith. At all times give us strength to proclaim the Gospel and to seek your Kingdom, through Jesus Christ, our Lord and Saviour. Amen
Contacts
Rural Dean
The Rev Jack Knill-Jones
St Matthew's Vicarage
Highfield Road
Barrow in Furness
LA14 5NZ
T: 01229 343013
E: jackknill@aol.com
Lay Chair
Clare Knill-Jones
St Matthew's Vicarage
Highfield Road
Barrow in Furness
LA14 5NZ
T:01229 616886
E: clareknill@aol.com