Calder Deanery
---
Find a Church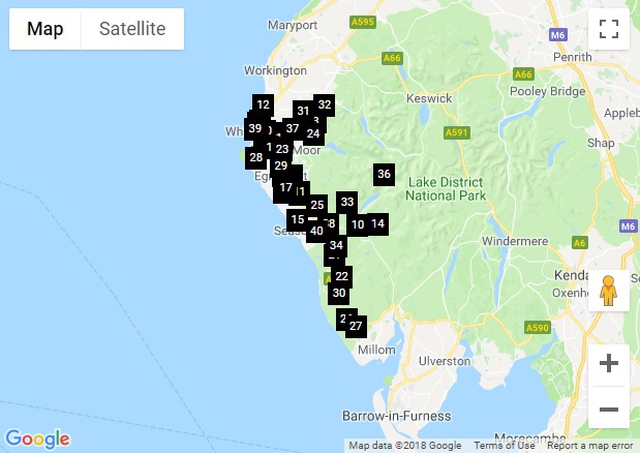 Mission Communities
Profile
Where do you start? The boundaries are from Roman Moresby and Georgian Whitehaven in the north to Black Combe and the Whicham valley in the south. The rolling waves of the Solway Firth and the Irish Sea in the west to the rolling mountains of the dales in the east.
On the Coast to Coast there are small towns, villages and hamlets. The one trunk road from north to south has many a mile of country lanes off it, leading to the beauty of the valleys, within whose hollows lie the lakes of Ennerdale Water and Wastwater.
From the tourists we get the sparking reaction at Sellafield, the gasps at the awesome scenery, the wonder of the Rum Story, and the "Ah!" at the little steam train of the Ratty, which takes them back to their younger years, when Thomas the Tank Engine and the Fat Controller were the only things to worry about.
Deanery Prayer
Eternal God
You created us, redeemed us and transform us.
As we seek to share the light of Christ in Calder Deanery,
may your Spirit inspire us;
show us the way to new patterns and partnerships in our church life;
challenge us to a greater understanding of others' worship and traditions
help us to support and sustain where decisions hurt.
Keep us ever aware of the need to love our neighbours in Christ. Amen
Contacts