Solway Deanery
---
Find a Church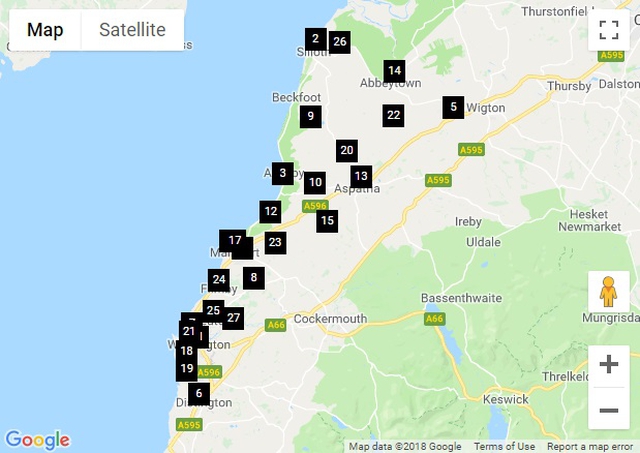 Mission Communities
Profile
The great diversity of this deanery is also one of its greatest challenges: from the town of Workington to the many small villages. From farming to football, retail to rugby and fishing to factories, it can all be found in this area of the diocese.
We have the Solway Firth and within a few miles the majesty of the Lake District hills. It is often said that the people of our area are reticent about showing their feelings or talking about what God means in their lives; this may be because many are in awe of the wonder of God they see all about them as they go about their daily lives: the beauty, the ruggedness and the threat of land, sea and hills in the seasons. Many have also been taught from an early age not to talk about themselves, but to let their actions do the talking.
It is these same people who wonder why others cannot see God at work in around them. Families are of great importance in this area, often sons and daughters stay close to home even as they marry and start their own families.
Friends are not made easily but when made last a lifetime. A shoulder to lean on and a listening ear are always available and people are always ready to help when and where needed. It is not what people say it is what they do and there is plenty of doing of God's work in this deanery. There's always a smile in the Solway Deanery.
Deanery Prayer
Almighty God, who on the day of Pentecost opened the way for the preaching of the gospel to the people of every race, nation and tongue by the promised gift of the Holy Spirit.
In our Deanery Mission renew in the people of the Solway Deanery the gifts of the Holy Spirit; Increase our faith, Strengthen our hope, Enlarge our charity, and make us all ever ready to serve you both in body and soul. We ask this in the name of Jesus, our Lord and Saviour. Amen.
Contacts
Rural Dean
The Rev Canon Tim Herbert
The Vicarage
King Street
Aspatria
Wigton
CA7 3AL
T: 016973 22712
E: therbert@globalnet.co.uk